Halloween Unicorn Cake
Available in chocolate, funfetti or red velvet.
Order Now!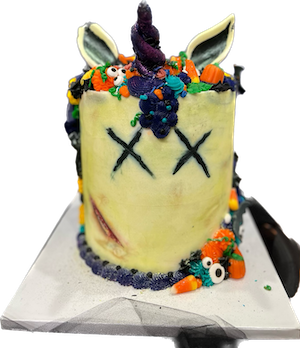 Short Cake 3 Way Cupcake
Custom Cupcakery Assortments now has Vanilla, Chocolate, and Strawberry cupcakes filled with whipped cream strawberries and topped with the same.
Order Now!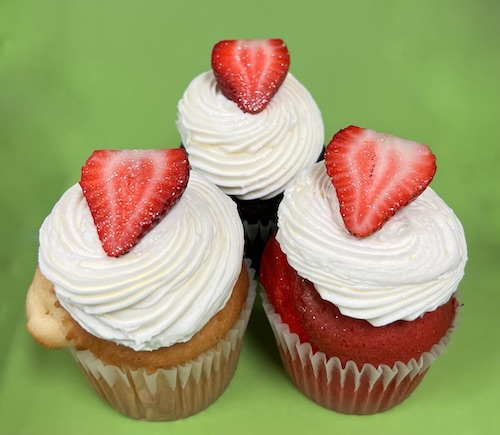 Mother's Day Assortment for 60.00
Assortment of Cupcake flavors and and decorations to include buttercream flowers and roses?. Fairy dust glitter and Personalized Mother's Day plaque.
Order Now!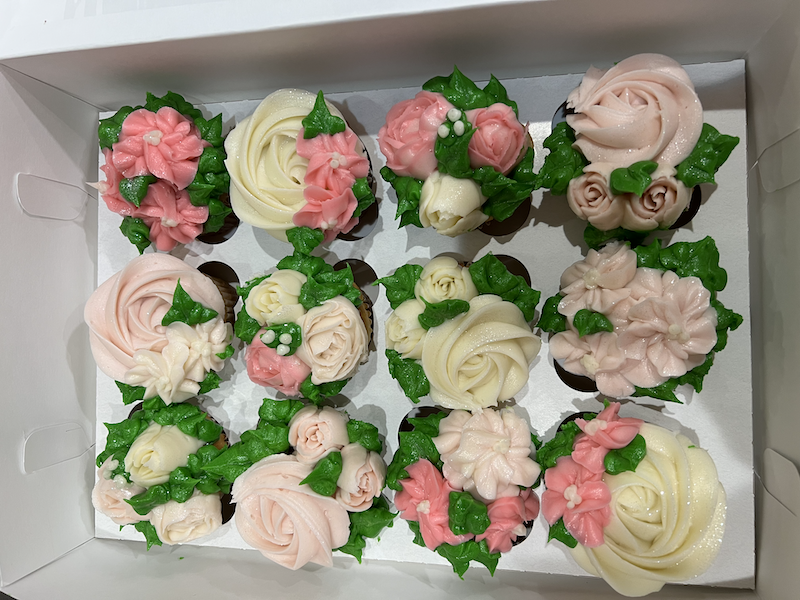 Valentine's Cupcake Assortment
Assorted dozen of Valentine's Day cupcakes!
Order Now!
Holiday Gift
The gift that keeps on giving. A dozen cupcakes each month of the year.
Order Now!
Fall/Winter Hours
Sunday-Wednesdays 10AM-6PM
Thursday-Saturday 10AM-8PM
Halloween Assortment for $60.00
An assortment of Halloween decorated cupcakes. Decorators choice.
Order Now!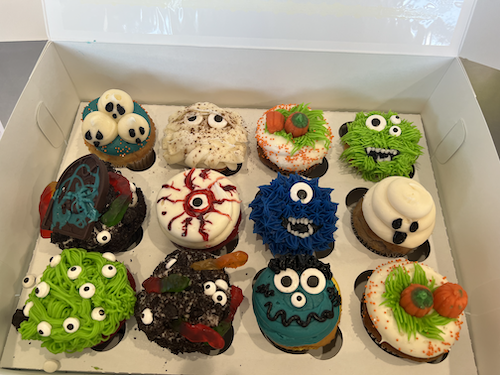 Cake Pops
Custom cake pops for any occasion.
Order Now!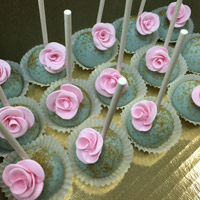 Raiders Cupcakes
A dozen chocolate and vanilla cupcakes topped with the Raiders logo and matching sprinkles. Assortment will be similar to photo.
Order Now!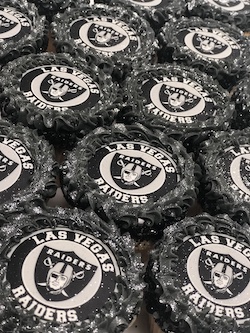 Fancy Buttercream Flower Assortment
An assortment of cupcakes topped with buttercream artfully crafted into floral design. Assortment will be similar to photo.
Order Now!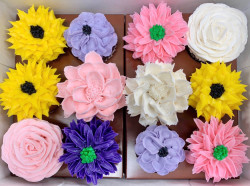 Buttercream Rose Assortment
An assortment of chocolate, red velvet, vanilla, lemon, carrot, strawberry and funfetti cupcakes topped with exquisite handcrafted floral designs. the perfect gift for an occasion. Also available in event quantities.
Order Now!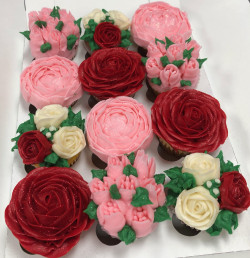 Corporate Logo Cupcakes
Perfect for corporate marketing, corporate gifts, and any other special occasion that calls for a customized look.
Order Now!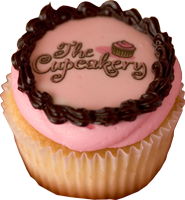 Southern Belle
Sumptuous red velvet cake smothered with cream cheese frosting.
Order Now!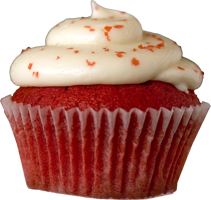 Cakes
A couple of years ago The Cupcakery Las Vegas finally gave in to all the requests and started making cakes as well.
Learn More!